Please note that as of June 2022 the CDC no longer requires travelers to present a negative COVID-19 test or documentation of recovery from COVID pre arrival to the US
We are improving our B1/B2 application process to make sure it is up to date with current US visa policy. We will make this product available again soon. In the mean time, below you will find useful information to keep in mind for your US VISA FOR ESTONIA CITIZENS.
You do not necessarily need to get a B1/B2 visa to travel or do business in America if you are from Estonia. The U.S. Visa Waiver Program allows Estonian business people, tourists, and in-transit visitors to enter America without a visa. This includes entry into America's territories such as Puerto Rico and the U.S. Virgin Islands.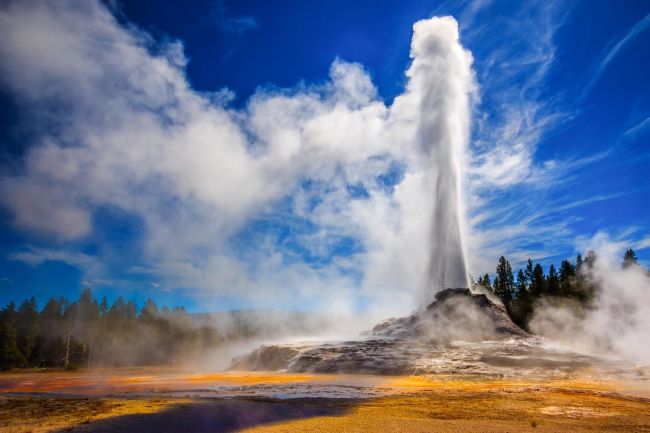 To be considered, you will need to fill out the application for the U.S. Waiver Visa Program which will be issued to the Electronic System for Travel Authorization (ESTA). The U.S. ESTA is the system used to determine if you are eligible for the U.S. Visa Waiver Program.
Frequently Asked Questions
CAN I APPLY FOR THE U.S. VISA WAIVER PROGRAM?
Possibly. As of now, citizens of Estonia can apply for the Visa Waiver Program.
Your travel and personal history will also be variables in determining your eligibility for the Visa Waiver Program.
The U.S. Immigration Office will refuse eligibility and/or entry based on the individual's comprehensive background check and application information.
HOW MUCH DOES A U.S. ESTA APPLICATION COST?
It varies depending on the speed of processing you choose.
If you choose Standard Processing, it will take 

24 hours

, and your application will cost 

USD 64.99

.
If you choose Rush Processing, it will take 

8 hours

, and your application will cost 

USD 104.99

.
If you choose Super Rush Processing, it will take 

2 hours

, and your application will cost 

USD 141.99

.
HOW MANY ENTRIES DO I GET INTO THE U.S. USING THE ESTA WAIVER PROGRAM?
Your U.S. Visa Waiver gives Estonian citizens Multiple Entry.
WHEN DOES MY UNITED STATES VISA WAIVER APPROVAL EXPIRE?
Your temporary business & pleisure visa to America will expire 2 years after issued.
HOW LONG CAN YOU STAY IN THE U.S. ON THE VISA WAIVER PROGRAM?
With acceptance of your Visa Waiver Program application, Estonian citizens can stay in the United States as a foreign citizen for up to 90 days Per Entry.
WHAT IF I HAVE MORE QUESTIONS ABOUT THE ESTA OR VISA WAIVER PROGRAM?
Check out your country on the U.S. visa information blog, or if you are ready, apply online for the U.S. Visa Waiver Program easily.
GET A U.S. VISA WAIVER PROGRAM APPROVAL NOW
For Estonian citizens who want to go to America for business and recreation, iVisa.com is an excellent choice to provide visas and waivers for you. You would be joining the thousands of customers that have successfully been all over the planet by using an easy, secure online visa and waiver services iVisa.com
Enjoy your trip to the U.S.! Feel free to chat with one of our 24/7 online support professionals by clicking on the chat bubble in the lower right-hand corner of your phone, computer, or tablet.
iVisa.com Recommends
Niagara Falls, located on the border between Canada and the US VISA FOR FINLAND CITIZENS, is the perfect place to start your trip through the United States. In this case, the water from Lake Erie flows into Lake Ontario through these massive waterfalls. This natural wonder is a group of three falls. The largest one is Horseshoe Falls, and it has a drop of 187 feet. The second section is called the American Falls, and it drops 89 feet. Finally, you have a thinner section, the Bridal Veil Falls, and a 78-foot drop. Although the American and Canadian sides offer amazing views, we recommend checking both, as it's easy to cross the border during your tour. Most visitors plan a trip here during summer because the weather is warm, and you can enjoy the gardens in bloom. Still, during winter, you have the chance to see snow-covered shores and railings with icing coverage.
The Statue of Liberty is a landmark in New York you shouldn't miss during your trip. It symbolizes freedom, and it's the largest statue in the world. The best views are from Battery Park, or you can take a ferry and have a view from a different perspective. Travel to the US now!