Nursing is a noble profession that is full of opportunities. However, prospective nursing students may be overwhelmed with the process of getting into nursing school. Keep reading to understand the requirements and process necessary.
High School Diploma/GED and Courses
Regardless of the nursing program (BSN or ADN), students must have a high school diploma or a GED. There are also specific prerequisite courses that are foundational to advanced, college-level courses taken in nursing school. These usually include finishing with a grade of C or better in biology, chemistry, and college preparatory math. Students generally need a GPA of 2.75 for an ADN program or 3.0 for a BSN program. Each nursing school is different, so it is essential to check with an admissions counselor before applying. Usually, BSN programs have more requirements than an ADN program.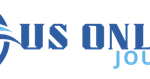 Research Nursing Programs
One of the biggest decisions when deciding to become a nurse is choosing between an Associates Degree in Nursing (ADN) or a Bachelor of Science in Nursing (BSN). There is a push for new graduates to obtain a BSN, and ADN programs are becoming less popular.
Attending an ADN program provides entry-level requirements to be an RN. It also allows students to become a nurse and try the field without a four-year commitment. Credits can transfer to other four-year degrees if the student changes their career path. However, candidates will be less competitive with nurses with a BSN. There are fewer opportunities in hospitals and less opportunity for advancement.
Paying for Nursing School
To go to nursing school, the candidate needs to be able to pay for the classes. Most students need some financial assistance, so they should talk to a financial aid representative at each school they are considering. A combination of grants, loans, and scholarships can help make nursing school more affordable.
Fill Out Applications
Each nursing program has an admission packet with information that must be submitted. The Common Application is often used and can save students time and money. Typically, applications require an official high school or college transcript, standardized test scores, an admission application, an essay, and letters of recommendation. There is sometimes an application fee as well. Students should apply to more than one nursing school, as many programs are highly competitive.
Interview
An interview is a chance for a prospective nursing student to shine. They should explain to the admissions committee why they would be a good nurse and how they would be an asset to their program. Students should be prepared for the interview by knowing facts about the university and nursing program as well as current health stories in the news.
Standing Out
Applicants who want to stand out should consider volunteering in health-related fields. This shows that they have an interest and desire to work in the field of helping others. Becoming a certified nursing assistant can also add related work experience to a student's resume. CNA training is only a few months long but can give a great experience in health care.
Students who want to become nurses can do it. Diligent preparation will lead students to the right school for their needs.